Paul Geisen, AOEE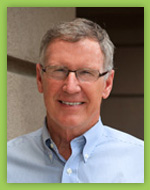 Paul started in 2000 as a sales consultant for one of the premier ergonomic accessory suppliers providing adjustable office equipment for large commercial, healthcare and government projects.  Paul also has been an ergonomic dealer where he provided product solutions to office or industrial workers, typically in at-risk situations or already under medical care.  Started ergonomic consulting in 2008 with an understanding of how office furniture, office environments and work flow affects posture.  With the knowledge that most workplace discomforts and resulting injuries can be prevented with an understanding of simple body mechanics and proper posture, Paul provides practical ergonomic advice that improves the well-being of the employee.  This is accomplished through one-on-one consults and/or group awareness training.
+ Certified by the Ergonomic Center of North Carolina as an Accredited Office Ergonomics Specialist
+ 13 years experience in office and light industrial ergonomics
+ MBA – University of Wisconsin
+ 30  years in finance, marketing and sales in various corporate settings.
Sue Geisen, RN COHN-S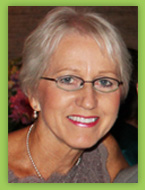 Sue has been a Certified Occupational Health Nurse-Specialist for the past 30 years. Her experiences range from hospital, homecare and industrial/occupational nursing; OSHA and safety compliance program implementation, ergonomic evaluations, workers' compensation and disability case management, and general employee wellness counseling and referral. As a Certified Case Manager, Sue is able to work with employees post-injury or post-illness, and interface with the employer and all entities (physician's, therapists, insurance adjusters, etc.) involved in the process of helping the injured worker regain wellness, resume work and maximize employee capabilities on the job.
+ Certified Occupational Health Nurse Specialist
+ Certified Case Manager
+ RN, BS – University of North Dakota
+ 30 years Occupational Health nursing specialty experience with emphasis in ergonomics.